Tipping the Velvet 20th Anniversary Edition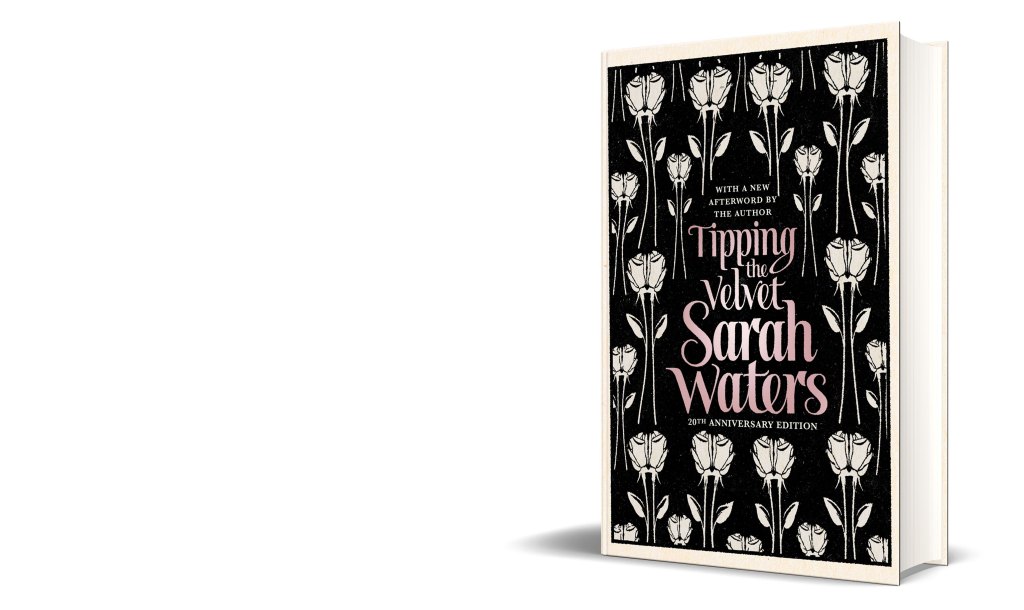 In February 2018 it will be twenty years since TIPPING THE VELVET was published. To celebrate, Virago will be releasing a beautiful collector's edition hardback, with new afterword from Sarah.
Click here to find out more.
About the Book:
Piercing the shadows of the naked stage was a single shaft of rosy limelight, and in the centre of this was a girl: the most marvellous girl – I knew it at once! – that I had ever seen.
A saucy, sensuous and multi-layered historical romance, Tipping the Velvet follows the glittering career of Nan King – oyster girl turned music-hall star turned rent boy turned East End 'tom'.
It launched the career of one of Britain's most exciting and successful writers. `One of the best storytellers alive today' – Independent. Sarah Waters has written five subsequent bestselling novels, all of which have been filmed or are currently in production and she has received critical and popular acclaim and prize shortlists. She was awarded the Stonewall Writer of the Decade in 2016.
Tipping the Velvet was adapted by Andrew Davies and filmed by Sally Head Productions for the BBC.