Largest Book Giveaway Ever Attempted is Launched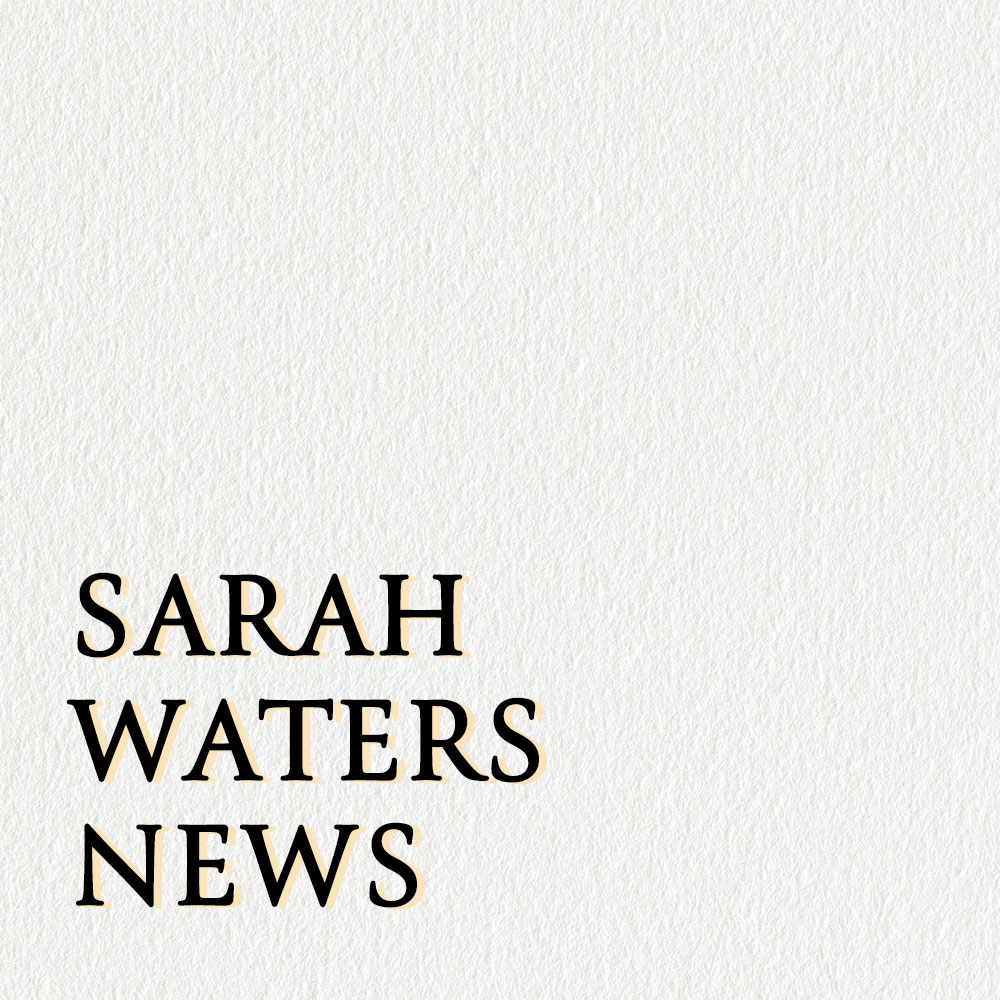 …and Sarah Waters' Fingersmith is part of this audacious and ambitious book adventure.
20,000 passionate book lovers will give away 1,000,000 books on the inaugural World Book Night.
The countdown begins. World Book Night will take place on Saturday 5 March 2011 and will be broadcast in partnership with BBC Two. This dynamic and unprecedented industry-wide initiative to celebrate adult books and reading will see one million free books given away on World Book Night by 20,000 passionate readers to other members of the public across the UK and Ireland. World Book Night will take place two days after World Book Day, the established nationwide reading campaign.
From 2 December 2010, members of the public are invited to apply to be one of the 20,000 givers of 48 copies of their favourite book chosen from a carefully selected list of 25 titles. Most givers are expected to be passionate readers who will take pleasure in recommending a book they love to other readers. However, World Book Night will also encourage givers to pass the books on to others who either may be reluctant readers or who are part of communities with less access to books, bookshops and libraries. 960,000 books will be distributed by givers and a further 40,000 will be distributed by WBN to people who might not otherwise be able to participate.
The 25 titles selected for the inaugural World Book Night are:
Kate Atkinson – Case Histories (Black Swan)
Margaret Atwood – The Blind Assassin (Virago)
Alan Bennett – A Life Like Other People's (Faber/Profile)
John Le Carré – The Spy Who Came in From the Cold (Penguin)
Lee Child – Killing Floor (Bantam)
Carol Ann Duffy – The World's Wife (Picador)
Mark Haddon – The Curious Incident of the Dog in the Night-Time (Vintage)
Mohsin Hamid – The Reluctant Fundamentalist (Penguin)
Seamus Heaney – Selected Poems (Faber)
Marian Keyes – Rachel's Holiday (Poolbeg/Penguin)
Ben Macintyre – Agent Zigzag (Bloomsbury)
Gabriel García Márquez – Love in the Time of Cholera (Penguin)
Yann Martel – Life of Pi (Canongate)
Alexander Masters – Stuart: A Life Backwards (Fourth Estate)
Rohinton Mistry – A Fine Balance (Faber)
David Mitchell – Cloud Atlas (Sceptre)
Toni Morrison – Beloved (Vintage)
Chimamanda Ngozi Adichie – Half of a Yellow Sun (Fourth Estate)
David Nicholls – One Day (Hachette/Hodder)
Philip Pullman – Northern Lights (Scholastic)
Erich Maria Remarque – All Quiet on the Western Front (Vintage)
C.J. Sansom – Dissolution (Pan)
Nigel Slater – Toast (Fourth Estate)
Muriel Spark – The Prime of Miss Jean Brodie (Penguin)
Sarah Waters – Fingersmith (Virago)
The World Book Night website www.worldbooknight.org will serve as the primary means through which members of the public can apply to be a giver. People will be asked to say in up to 100 words why they want to give away a book chosen from the list and the sort of people they would like to give it to. Information about World Book Night will also be available via libraries and bookshops across the UK and Ireland. The closing date for entries is 4 January 2011.
The 20,000 givers and members of the public will be invited to take part in events, parties and celebrations on World Book Night across the UK and Ireland, with many libraries and bookshops extending their opening times. These events are being organized with the generous support of the Booksellers Association, the Publishers Association, Independent Publishers Guild, the Reading Agency with libraries, charities and others.
BBC Two will host World Book Night from its inception on December 2 through to the event itself on 5 March. Whether as a giver, recipient or viewer, we hope that BBC audiences will be inspired to get involved with this groundbreaking project.